Fish consumption related to lower cognitive decline
In the Zutphen Elderly Study, fish consumers had significantly less cognitive decline after 5 years than non-users. Similar results were obtained for the intake of the omega-3 fatty acids EPA (eicosapentaenoic acid) and DHA (docosahexaenoic acid).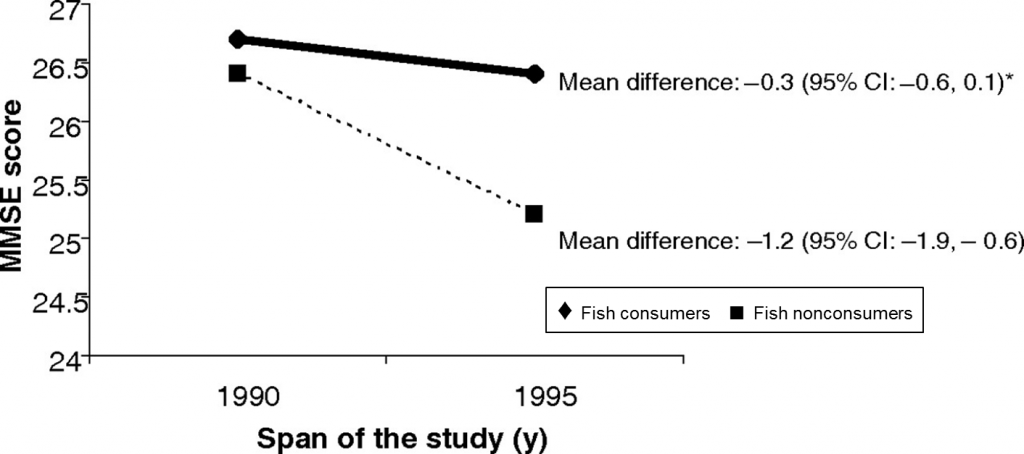 Moderate intake of fatty acids EPA-DHA associated with lower cognitive decline
An average difference in consumption of 380 mg of EPA-DHA per day was associated with a significant difference in cognitive decline after 5 years of follow-up. These results suggest that a moderate intake of EPA-DHA may postpone cognitive decline.